The ULTIMATE
Parking Lot Plow
Move snow more efficiently with a Hiniker trip-edge Scoop plow.  The unique concave shape captures snow, providing greater capacity, less spillage, and faster, more efficient clean-up—plus the protection of a full width, three-section, high-clearance trip-edge.
20° Fixed-angle outer ends
Conventional plow weight and simplicity
V-Plow capacity and efficiency
Fixed-end plow simplicity
(hover or tap on the plus signs above)
See the Scoop Plow In Action
Quick-Hitch 2
The Hiniker Quick-Hitch is the fastest snowplow mounting system available. The self-aligning drive-in mount lets you connect your Hiniker plow in seconds. This eliminates manually lifting, pushing and pulling the plow into place. Learn More
Ultimate Parking Lot Plow
The ability of the Hiniker Scoop plow to angle full right or full left for conventional plowing, combined with the outer end's 50-degree forward angle, significantly reduces high-side spillage.  The Scoop plow is ideal for parking areas and large lots where high-capacity, high-efficiency plowing is essential.
Capture More Snow
The Hiniker Scoop's concave shape captures more snow than other plow designs.  Its concave design and fixed-end simplicity provides operators an effective and efficient plow for a wide range of applications. 
Outer End is Angled Forward
Outer end is angled forward at 50° in full left or right position, reducing high-side spillage.
Versatile and Efficient
Unique concave scoop moldboard captures and moves snow—also allows conventional angled plowing.
High-Clearance 3-Section Trip-Edge
9-inch high pivot point provides maximum protection. Each section trips independently for smoother plowing, with less stress on the plow.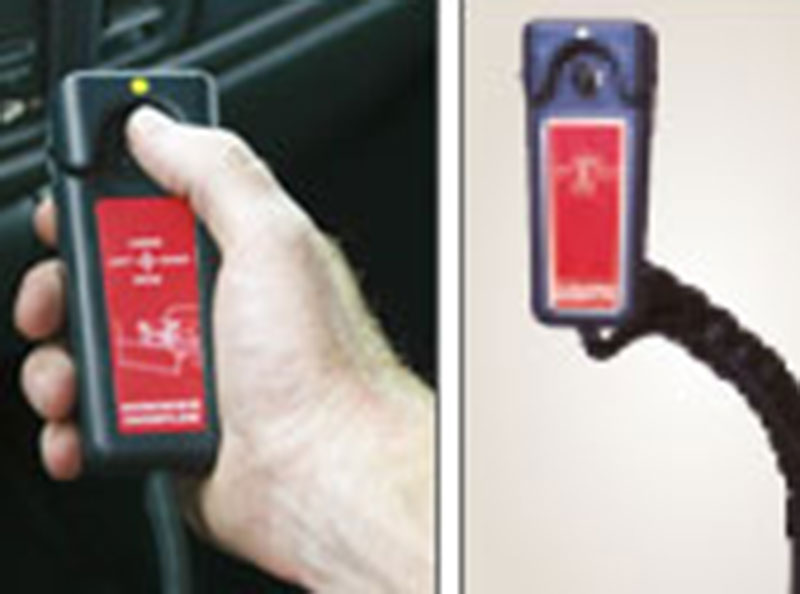 Easy to Use Controller
Convenient, compact fingertip control mounts anywhere or can be hand held. Optional Flexstand allows controls to be positioned right where you want them.
Rubber Cutting Edge
Optional.
Poly Snow Deflector
Optional.
Torsion-Trip Scoop Plow Specifications
Model
6813
6913
Blade Width
8′
9′
Blade Height
30″
30″
Moldboard Surface
1⁄4″ HMW poly
1⁄4″ HMW poly  
Vertical Ribs
6
8
Torsion Trip Springs
8
8
Power Angling Rams
1 1⁄2″ x 10″
1 1⁄2″ x 10″
Weight
(Net of Truck Mounted Hardware)
749 lbs.
803 lbs.
We reserve the right to amend these specifications at any time without notice. The only warranty applicable is our standard written warranty. We make no other warranty, expressed or implied.
To learn more about the Torsion-Trip Scoop Plow, click on the links below.